With the compressors, take notice of the different shape between the two. S13 KA Compressors have the offset bolt pattern, while s14 KA compressors have a rectangle shape. Let it be known however that some S13 cars may have had S14 style compressors in them.
As stated above, the actual chassis isn't important, matching the compressor type with what I have labled them is (so even though you have an s13, if it has an S14 compressor, that is the kit you want ot use)
Much like the compressors, the brackets are also different. S13 Blacktop Engines, and S14 Notchtop (s13/s14 blacktop) brackets are the same, and utilize a offset shape where the compressor bolts to the bracket. On S13 Redtop and S15 Engines, the compressor bolting pattern is a rectangle shape.
With that considered, when these engines were imported and sold, the actual brackets may have been changed and or thrown out. Fret not, as much like the compressors, so long as you are able to match the bracket you have up with the pictures, you can then order the correct kit. Both brackets interchange on all engines, as how they bolt to the block is the same. It is how the adaptor kit bolts that is the difference.
Special consideration needs to be taken by S15 SR owners with their brackets. Again, while most share the same bracket as the s13 redtop, some have S13/S14 Blacktop brackets on them too. Regardless of what you actually have namewise, just be sure to match up what parts you have with my guide, and then use that nomenclature to purchase them.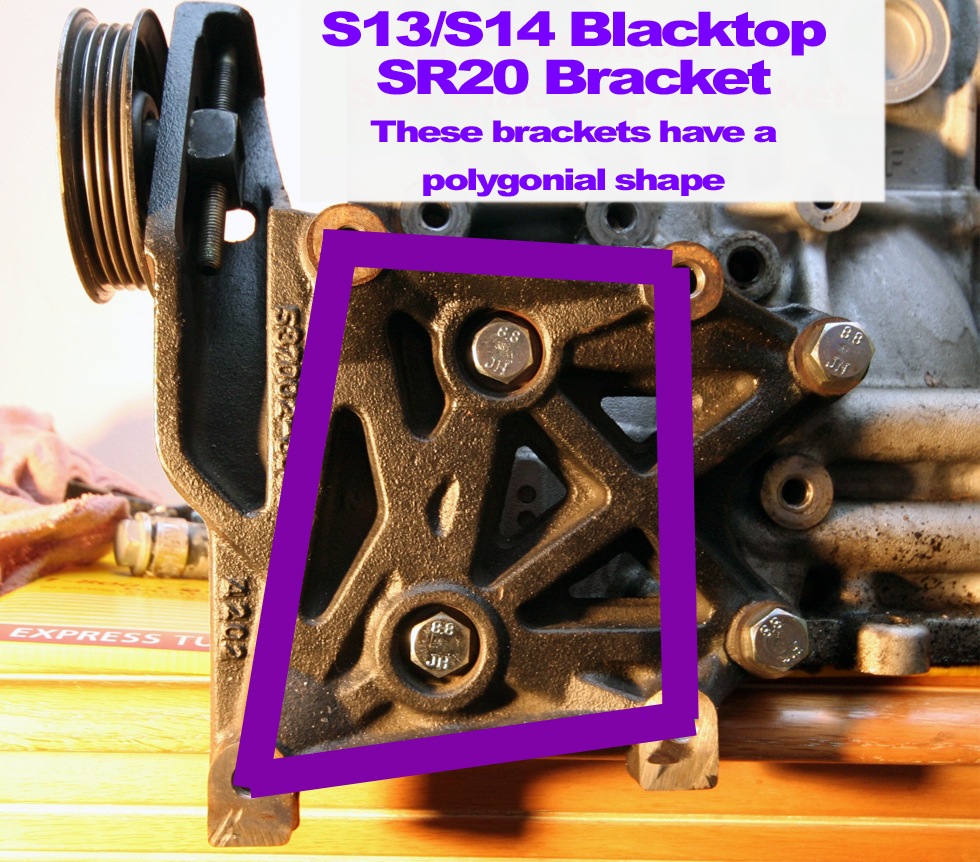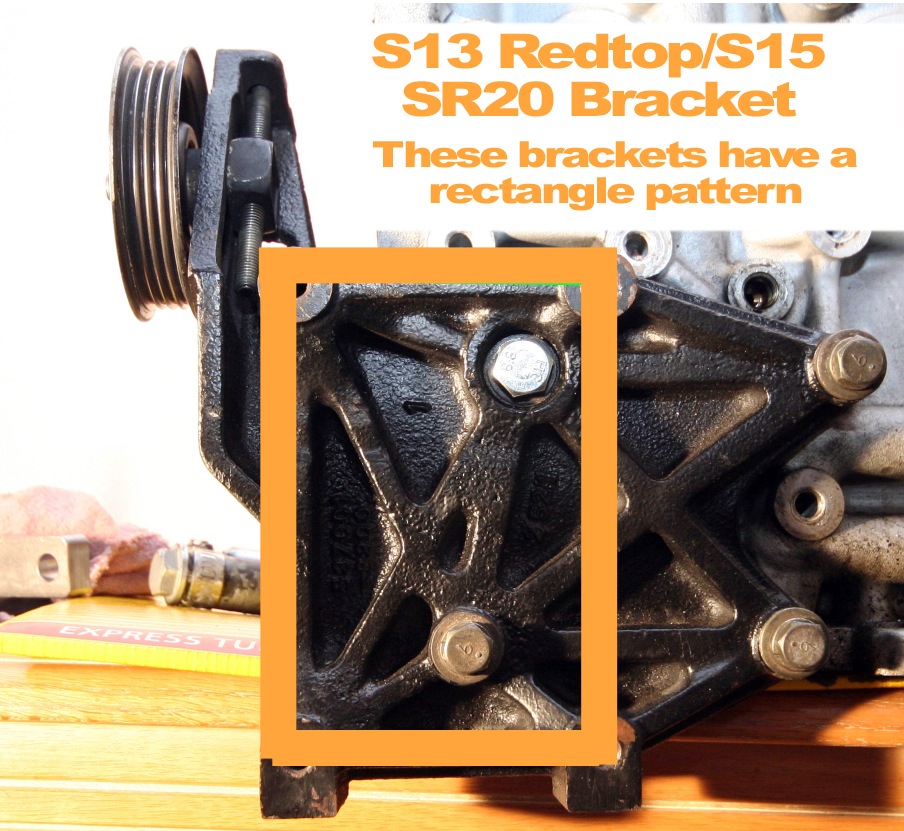 ---
Pricing
All prices include shipping and paypal fees to anywhere in the United States.
Shipping to Canada/International is available, Please Contact Us for a quote.
To pay by money order, please Contact Us
Multiple kit discounts are available please Contact Us
&nbsp
S13KA compressor to S13 Redtop or S15 SR20 : $75
---
S13KA compressor to S13/S14 Blacktop SR20: $110
---
S14KA compressor to S13 Redtop or S15 SR20 : $110
---
S14KA compressor to S13/S14 Blacktop SR20: $110
---
Once you make purchase, please include your current email, and shipping address
In the event of kits being out of stock, it's only a one week wait with the v4 brackets.
&nbsp